WINNER'S CORNER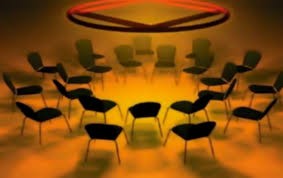 April 2019
Ricky M. 4yrs., Frankie D. 7yrs., Lisa I. 19yrs., Kenneth L. 11yrs.,     James M. 13yrs., Sybil K. 34yrs., Saundra C. 23yrs., Carmen H. 1yr., Gail D. 30yrs.
                    May 2019
Harvey B. 15yrs., Brian S. 2yrs., Coonie D. 27 yrs., Patrick M. 1yr., Kenneth L. 12yrs., Tanika P. 3yrs., Andre L. 1yr., Darrell J. 28yrs. Melisa T. 1yr.
                     June 2019
PEACE IN RECOVERY XXX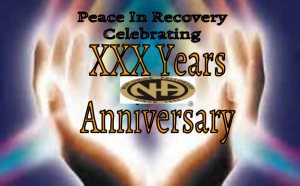 Book your room for CSRANA 30th Anniversary (click the link)
Fundraiser
 Peace In Recovery Convention Commitee will be hosting a "Walk-A-Thon" every 2nd Saturday starting at 8 a.m. @ the Gap Ministers, 1235 Greene St, Augusta, GA, 30906  (Gap Ministries is not affiliated with CSRA NA)
https://csra.grscna.com/n-a-flyers/
---
"Pen to Paper Group" is asking for Support they meet every Tuesday at 6:00 pm @ 521 Liberty St. Waynesboro Ga. 30030.
"Warp Group" has moved to room #102 in the big building. Enter through the side door .
Thrus-May-16 "H&I" will crash the Grovetown Group at 6:30 all are Welcome!
Fri-May-10-The Bottom Group will be Celebrating Darrell J's 28th yr. anniversary  with a Speaker Meeting starting at 6:30 p.m. @Metropolitan Community Church Of Our Redeemer, Enter from Monument St., 557 Greene St., Augusta, GA,30901 (MCCOOR is not affiliated with CSRA NA
Sat-May-11- The Grovetown Group will be celebrating Eddie W's. 3yr. anniversary beginning at 6:30 pm @ Bayvale Baptist Church 2240 Bayvale Rd. Augusta GA., 30901.  (Bayvale Baptist Church is not affiliated with CSRA NA)
Sat-May-11- The Second Chance Group will be Celebrating Kenneth L's    12 yr anniversary beginning at 6:00pm @ Fairview Presbyterian Church, 1101 Carolina Ave, North Augusta, SC, 29841 (FPC is not affiliated with CSRA NA)
Sat-May-11- The Living In Reality Group will be hosting a Speaker Jam."Pain is Inevitable Misery is Optional"  Food, Fun and Fellowship from 12-6pm @ 134 Rinehart Way Aiken SC 29803 (The Aiken Church is not affiliated with CSRA NA)
Mon-May-13- The F.S.V.O.H. Group will be Celebrating James M.'s 13yr. anniversary with a Stick Meeting starting at 12 p.m. @ the Gap Ministers, 1235 Greene St, Augusta, GA, 30906  (Gap Ministries is not affiliated with CSRA NA)
Fri-May-17- The Living In Reality Group will be Celebrating Patrick M.'s 1yr. anniversary with a Speaker/Eating Meeting starting at 6:00 p.m. at the Second Baptist Church located at 421 Hampton Avenue Aiken, SC 29801  (SBC is not affiliated with CSRA NA)
SAT-May-18- The Sharing the Feelings Group will be Celebrating  Sandara C.'s 23 yr. and Carmen H.'s 1yr. anniversary starting at 7:00 p.m. @ the Fellowship Club 2513 Lumpkin Road, Augusta, GA, 30906, (Fellowship Club is not affiliated with CSRA NA)
Fri-May-24- The Close Encounters Group will be Celebrating Harvey B.'s  15yr. anniversary with a Speaker/Eating meeting Woodlawn United Methodist Church 2220 Walton Way Augusta GA 30904. (Woodlawn United Methodist Church is not affiliated with CSRA NA)
Sat-May-25- The F.S.V.O.H. Group will be Celebrating Andre L.'s 1yr. anniversary with a Speaker Meeting starting at 12 p.m. @ the Gap Ministers, 1235 Greene St, Augusta, GA, 30906  (Gap Ministries is not affiliated with CSRA NA)
Sun-June-23- The Close Encounters Group will be Celebrating it's 35 yr Group Anniversary with a Eating meeting Woodlawn United Methodist Church 2220 Walton Way Augusta GA 30904. (Woodlawn United Methodist Church is not affiliated with CSRA NA)