WINNER'S CORNER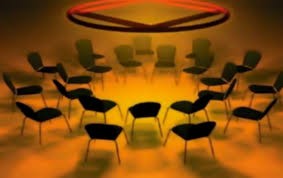 July 2018
Darrel H. 29yrs., Anthony T. 2yrs., Shawn C. 2yrs., Renee M. 24yrs., Tracey G. 13yrs., Denny S. 8yrs., Diana P. 12yrs., Clay B. 1yr., Mike S. 23yrs., Tara R. 19yrs., Valerie S. 14yrs., Devin P. 2yrs
                    August 2018
Jenester J. 23yrs., Noah W. 14yrs., Debra C. 9yrs., Ginger W. 34yrs., Myranda S. 2yrs., Sharon H. 25yrs., Ron O. 17yrs.,  Dalton G 1yr., Alesha J. 5 yrs.
               September 2018
Steven A. 19yrs., Sandra M 22yrs., Mike R. 10yrs., Cindy B. 27yrs.
PEACE IN RECOVERY XXX
Fundraiser
September 22 "Homegroup Volleyball Tournament" (MWBR)
https://csra.grscna.com/n-a-flyers/
---
                 New Meeting
*PAPER TO PEN GROUP will be meeting on Tuesday's from 6:oopm-7:00 pm @the Wimberly House 521 S. Liberty St. Waynesboro Ga.(Wimberly House is not affiliated with CSRA NA)
*LIVING IN REALITY has begun a Thursday Night meeting 7:30pm-8:30pm @421 Hampton Ave. Aiken SC. 
Eisenhower Group meets every Friday at the Eisenhower Medical Center 3rd floor 300 E. Hospital Rd.Fort Gordon, GA 30905. (EMC is not affiliated with CSRA NA)
NAWSTC-CIRCLE OF WOMEN GROUP* will be meeting on Wednesday's from 6pm-7:30pm @ the Gap Ministers, 1235 Greene St, Augusta, GA, 30909   (Gap Min. is not affiliated with CSRA NA)
Sat-Sep-08- The Living In Reality Group will be Celebrating Irish J's 1yr. anniversary with a Eating and Speaker Meeting starting at 6:00 p.m. at the Second Baptist Church located at 421 Hampton Avenue Aiken, SC 29801  (SBC is not affiliated with CSRA NA)
Sun-Sep.-09 The Close Encounters Group will host a Pizza Night starting at 6pm @1305 Troupe Street Augusta GA 30904. (Ashbury United Methodist Church is not affiliated with CSRA NA)
Fri-September-14-The Bottom Group will be Celebrating Sandra M's 22yr. and Cindy B's 27 yr. anniversary with a Speaker and Eating Meeting starting at 6:00 p.m.  @Metropolitan Community Church Of Our Redeemer, Enter from Monument St., 557 Greene St., Augusta, GA,30901 (MCCOOR is not affiliated with CSRA NA)
Sat-September-22-  The Grovetown Group group will be Celebrating it's 4yr. Group Anniversary beginning at 6:30 pm @Bayvale Baptist Church 2240 Bayvale Rd. Augusta GA., 30901.  (Bayvale Baptist Church is not affiliated with CSRA NA)
Fri-September-28- The Bottom Group will be hosting its "Fun Night" with a  "Tail Gate Party" theme. Come one come all and Support your favorite team"s Jersey, Fun, Food and Fellowship @Metropolitan Community Church Of Our Redeemer, Enter from Monument St., 557 Greene St., Augusta, GA,30901 (MCCOOR is not affiliated with CSRA NA