WINNER'S CORNER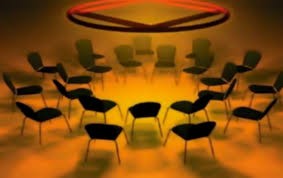 October 2018
Jimmy H. 4yrs., Bill M. 5yrs.,    Dennis G. 37yrs., Cindy B. 8yrs., Glenn B. 13yrs., Michelle 2yrs.,     Matt K. 1yr., Marketa G. 15yrs., Robert H. 6yrs., Joel G. 1yr., Vanessa D. 13yrs., Robert J. 24yrs.
                    November 2018
Gregg P. 8yrs., William W. 16yrs., Glen G. 8yrs., Linda J. 16yrs., Sharon P. 31yrs. Lamont G. 2yrs. Roy J. 30yrs.,Vanessa D. 13yrs., Pat C., 16yrs., Freddy L., 4yrs
                    December 2018
Bobby C. 18yrs., Linda M. 31yrs., Francis C. 3yrs., Natalie M. 30yrs., Lanny S. 7rs., Jack L. 1yr., Bobby W. 3yrs., Calvin G. 7yrs., Phil J. 7rs.,
PEACE IN RECOVERY XXX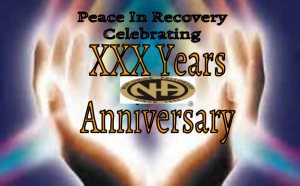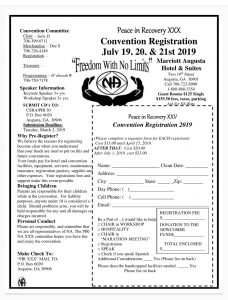 Book your room for CSRANA 30th Anniversary (click the link)
Fundraiser
Saturday November 10- Speaker Jam starting at 10 a.m. – 5:00 p.m. @ the Gap Ministers, 1235 Greene St, Augusta, GA, 30906  (Gap Ministries is not affiliated with CSRA NA)
https://csra.grscna.com/n-a-flyers/
---
                 New Meeting
GRATEFULLY NOT DEAD (Begins Saturday 11/10/18) @ 9:00 AM, 3358 Peach Orchard Rd. Augusta Ga. 30906 South Point Church, enter through side door.
*PAPER TO PEN GROUP will be meeting on Tuesday's from 6:oopm-7:00 pm @the Wimberly House 521 S. Liberty St. Waynesboro Ga.(Wimberly House is not affiliated with CSRA NA)
*LIVING IN REALITY has begun a Thursday Night meeting 7:30 pm-8:30 pm and the Saturday Meeting is now 90 min. 7:00-8:30 pm @421 Hampton Ave. Aiken SC.29801 
Eisenhower Group meets every Friday at 7:30 @ the Eisenhower Medical Center 3rd floor 300 E. Hospital Rd.Fort Gordon, GA 30905. (EMC is not affiliated with CSRA NA) FMIC- Chad 706-371-1400
NAWSTC-CIRCLE OF WOMEN GROUP* will be meeting on Wednesday's from 6pm-7:30pm @ the Gap Ministers, 1235 Greene St, Augusta, GA, 30909   (Gap Min. is not affiliated with CSRA NA)
Sat-Dec-08- Sharing the Feelings Group will be celebrating Bobby C.'s 18yr  anniversary with a Eating Meeting starting at 5:00 p.m. @ the Fellowship Club 2513 Lumpkin Road, Augusta, GA, 30906, (Fellowship Club is not affiliated with CSRA NA)
Sat-Dec-08- The Second Chance Group will be celebrating it's 33rd Group Anniversary beginning at 6:00pm @ Fairview Presbyterian Church, 1101 Carolina Ave, North Augusta, SC, 29841(FPC is not affiliated with CSRA NA)
Sun-Dec-09 -The Close Encounters Group will host a POTLUCK DINNER starting at 6pm @1305 Troupe St.,  Ashbury United Methodist Church  Augusta GA 30904. (Ashbury United Methodist Church is not affiliated with CSRA NA)
Wed-Dec-12– The Circle of Women's Group will be celebrating Linda M.'s 32yr. anniversary with a Speaker and eating meeting  beginning at 6:00pm @ the Gap Ministers, 1235 Greene St, Augusta, GA, 30906  (Gap Ministries is not affiliated with CSRA NA
Sat-January-29- The F.S.V.O.H. Group will be Celebrating its Group Anniversary starting at 12 p.m. @ the Gap Ministers, 1235 Greene St, Augusta, GA, 30906  (Gap Ministries is not affiliated with CSRA NA)